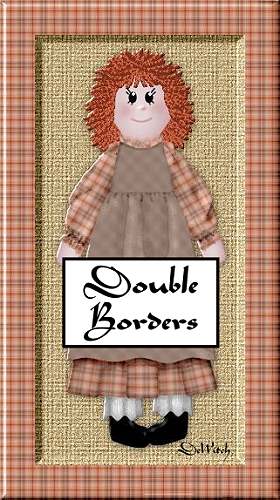 This is my lesson five at
Juelle Web Design
This is the simple version of a double border web page.

(The Fancy version double side borders is here)


The main graphic was made with vectors in Paint Shop Pro then she was saved as a tube.

I made the quilted background that makes up the borders along time ago and cannot even remember how I did it - It was done in Photo Impact my favorite graphics program.

The divider was made using the tube of the rag doll.


The buttons were done by duplicating the original graphic and resizing.
I have used my favorite font Bavand again.-
It is here if you would like it.

DeZignz by DeWitch ©2004
"Site best viewed with 1024 x768 screen resolution"